How to setup product share discount code?
Question: How to setup product share discount code?
Solution:
Setup share Icons on the product detail page. A user will share the product and get a discount code.
Step 1. Go to the app dashboard and select discount popup for share.
Step 2. Click share product discount option.
Step 3. Setup the discount code you want to show when product share by the customer.
Step 4. Insert discount heading and enable social button where you want to share product by your customer.
Step 5. Click create a discount code button.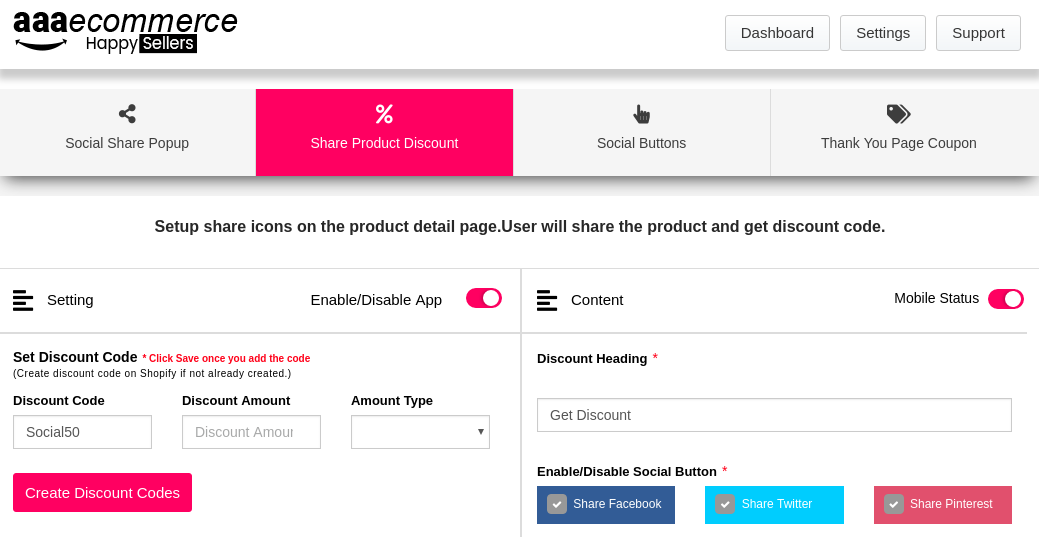 Step 6. Click the button to add product popup directly at your store and save.
If you want to show the popup on a product page then copy the code <div id="social_share_widget"></div> and paste It in your Shopify product page.
Go to the Shopify admin page. Select online store > Navigate actions > Edit code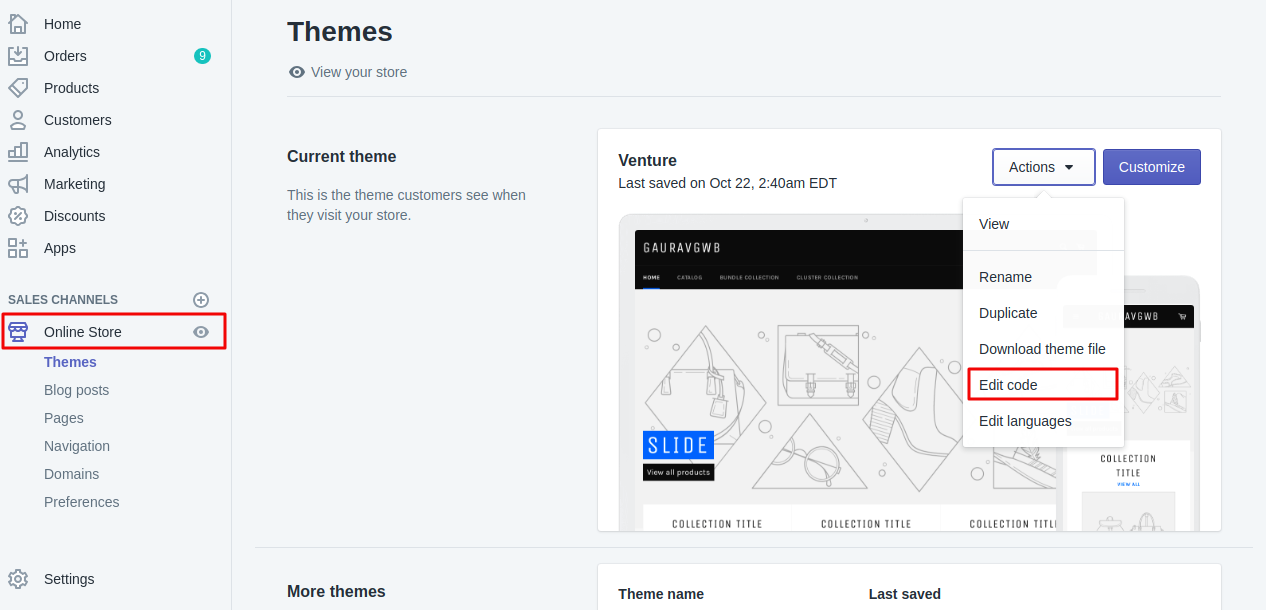 Find the product template file and paste copied code over here.
Previewing –
Share product to the different social site and get the discount code to avail offer.