Gift Registry ‑ Share Registry
Your Gift Registry Starts Right From Here
Create, share and gather gifts for life for different events. (Wedding, birthday etc)
Easily Create Gift Registries
Give your shoppers an easy way to create gift registries on the store.
Share Gift Registries
Create, manage and share multiple gift registries on each social account.
Notification For Registry
The registry app can send a notification email about the gift order.
Interested in more?
View All Features
About Advance Gift Registry
Why Offer a Gift Registry on Yout Store?
You will spend very little money to get this app, but the returns will be vast. Your customers are telling their friends and family that they specifically want this item from your site. These are very high conversion requests, as it's very uncommon for the buyer to go elsewhere to find the item.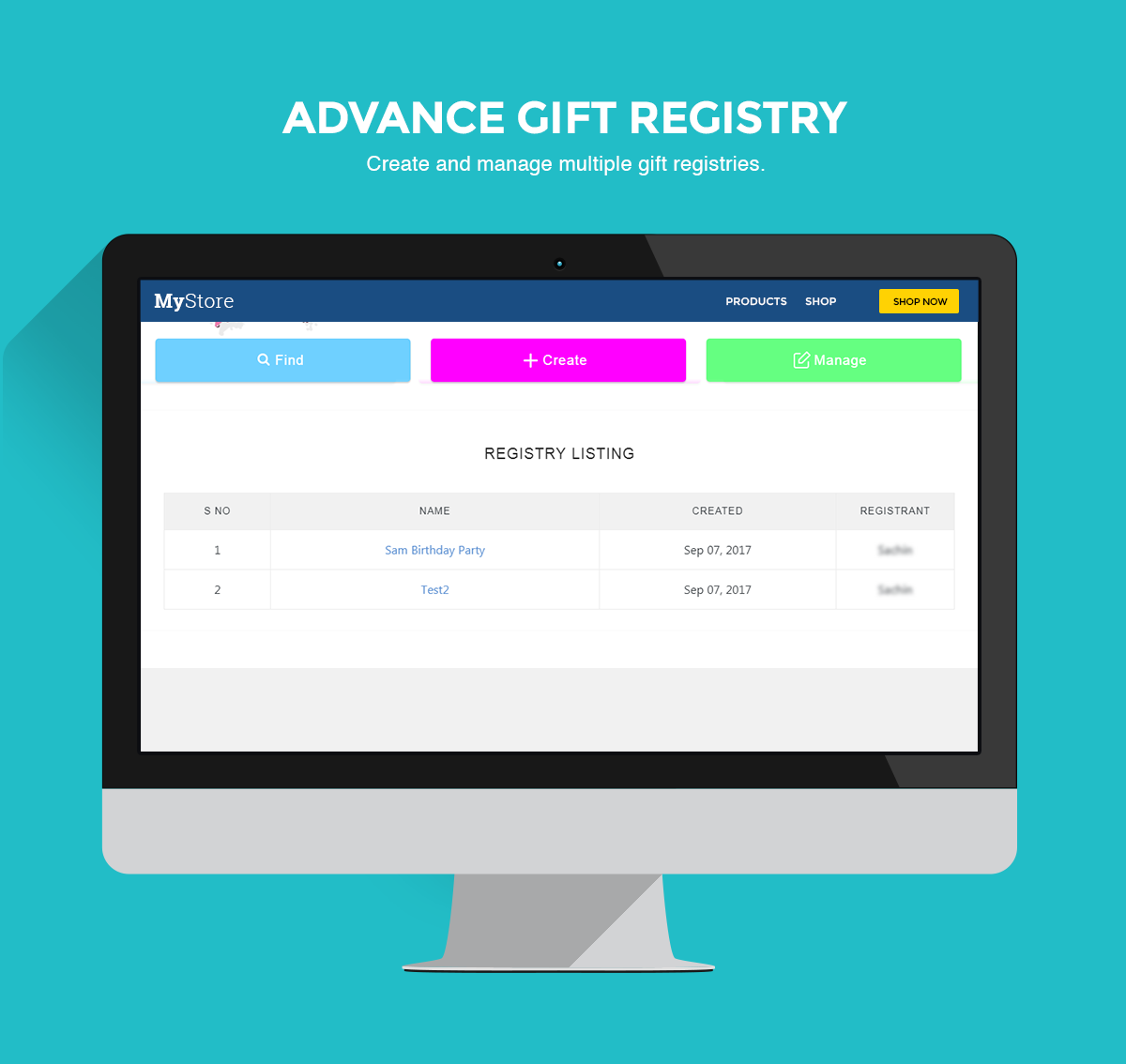 Trusted by 200,000+ Seller Network
Good customer service, i think the slides in the announcement bar should be better tho, but everything else, great

I was having problems activating accounts so I sent out an email asking for help. I got a super quick response and my issue was handled. Yay! Super impressed with the customer service I received.