EggViews Reviews - Product Reviews, Site Reviews, Photo In-mail Reviews
WHY EGGVIEWS PRODUCT AND SITE REVIEW APP?
We are committed to solving 2 most important problems of the Shopify store owners for the review system.
Eggviews review allows you to add a customer review feature to your products easily. Customers can easily upload the images of purchased products with there reviews. Also create Reviews Widget, Reviews Tab & Star Ratings to increase conversion rate.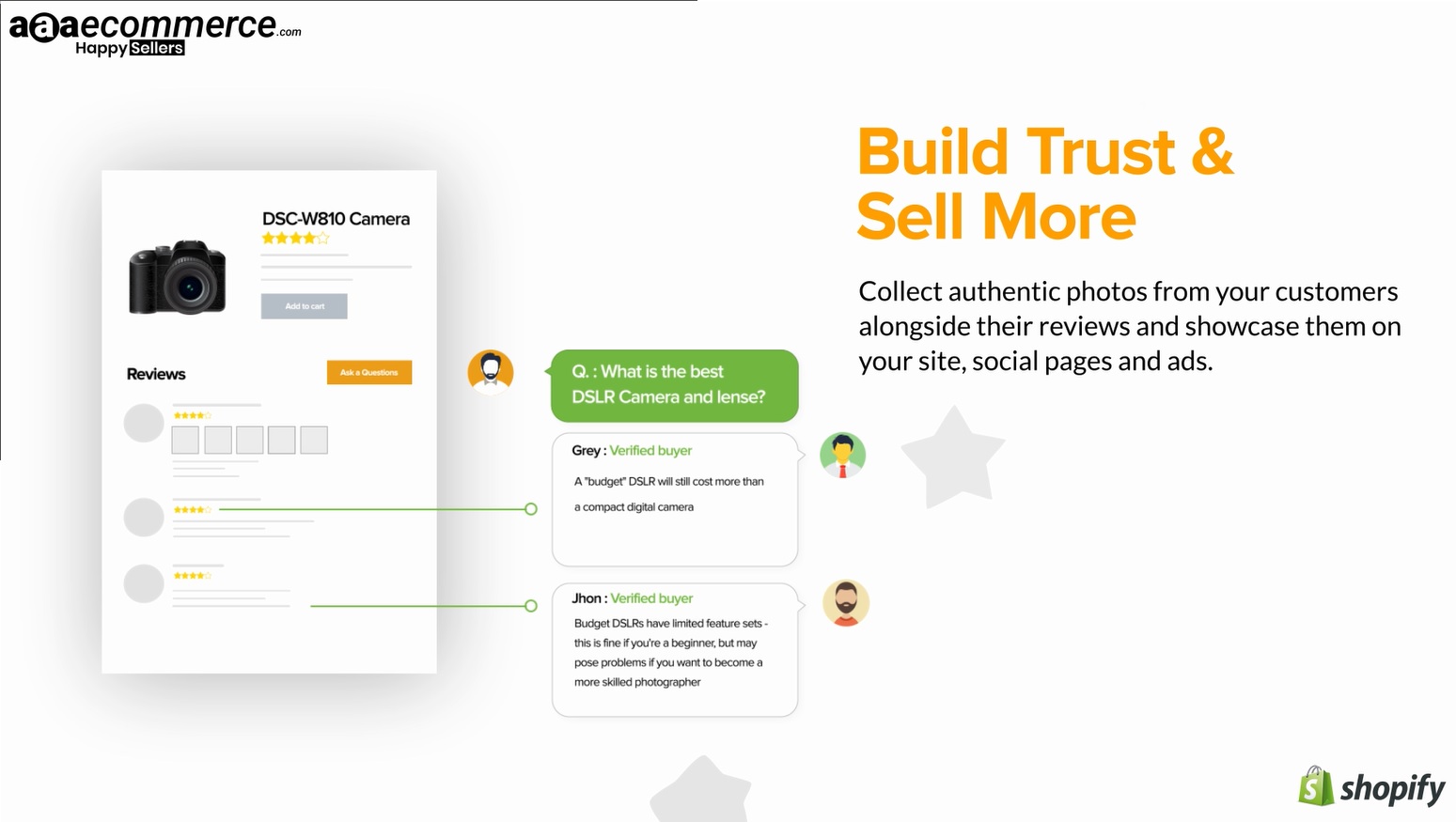 Features Available in Product Review App
Automatic review requests – Our automated review requests go out after the product purchase for review. You can also set Reminder in admin to send emails after "X" days.
In-email review forms – By default, we send in-email review requests to maximize the number of reviews. Easily add your logo and brand colors. Customize every part of the email copy for better review. A customer can reply to this email with full Product Review.
Question & Answers for Review – Allow your customers to ask questions regarding your products, build a community and increases trust for your customers.
Review pictures – Reviewer-generated photos make the reviews more personal, and our image gallery (on product pages and all reviews page) lets your visitors browse all pictures.
All reviews page – Promote your brand, not just your products. Use the All Reviews page to showcase all your reviews of all your products on one place.
Review replies – Show your customers that you care by replying to their reviews. Build trust with all your visitors by showing those replies on product pages and the all reviews page.
Verified buyer badges – Reviews work best if visitors trust they are authentic. We automatically check the order history of every reviewer and assigns "verified buyer" badges to reviews.
Coupons – Send a coupon code after a reviewer left a review. Optionally target only reviews with pictures, verified buyers, etc.
Rich Snippets in review – Show star rating and a number of product reviews in organic search results. It increases Google Seller Ratings.
Reminder for review – Specify the time in your local timezone to send the review emails, or send them now by clicking the "Send Now" button. Fewer people will want to review at 2 am at night, so perhaps schedule them in the morning or afternoon.
Email Tracking – Track whether a customer has already opened or submitted the review email. This lets you better strategist your next approach.
Mobile-friendly – Review request email and thank you page is mobile-friendly and 100% responsive.
Bulk Review Request – Send, Archive or Delete scheduled email reviews quickly and easily.
Retain More Customers – Maximize retention opportunities from marketing channels using coupons, reviews emails, and Facebook, Twitter & Instagram integrations as part our robust suite of loyalty & retention tools.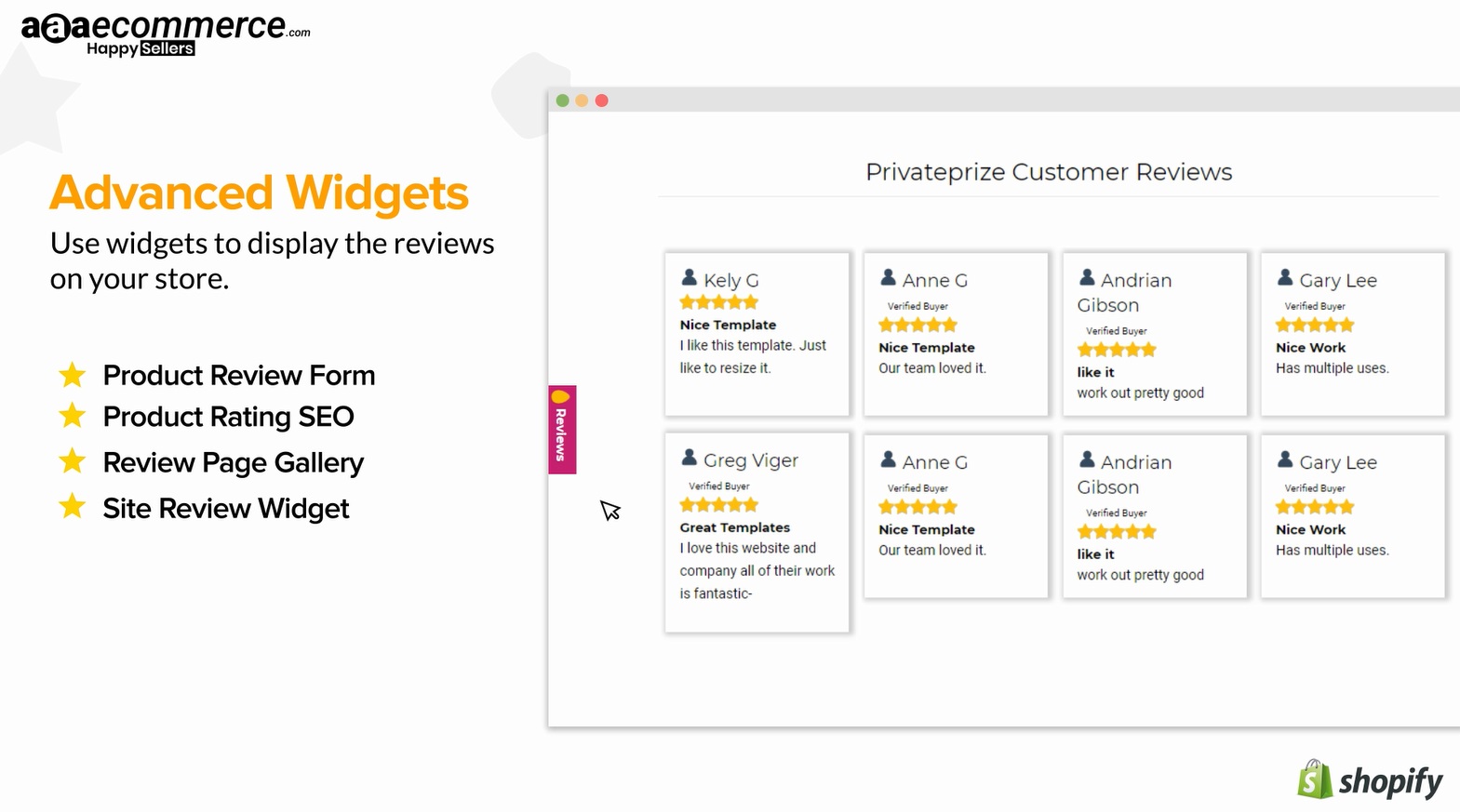 100% customization on review request emails
Get full control of the HTML of your review request emails, for maximum results and brand consistency.
Use our editor for easy editing and variables for dynamic content.
* Free Plan as per usage of the store.