TRUSTED BY 600+ SHOPIFY USERS FOR CUSTOMER TESTIMONIALS AND PRODUCT REVIEWS
Testimonials Showcase app will allow you to do the following: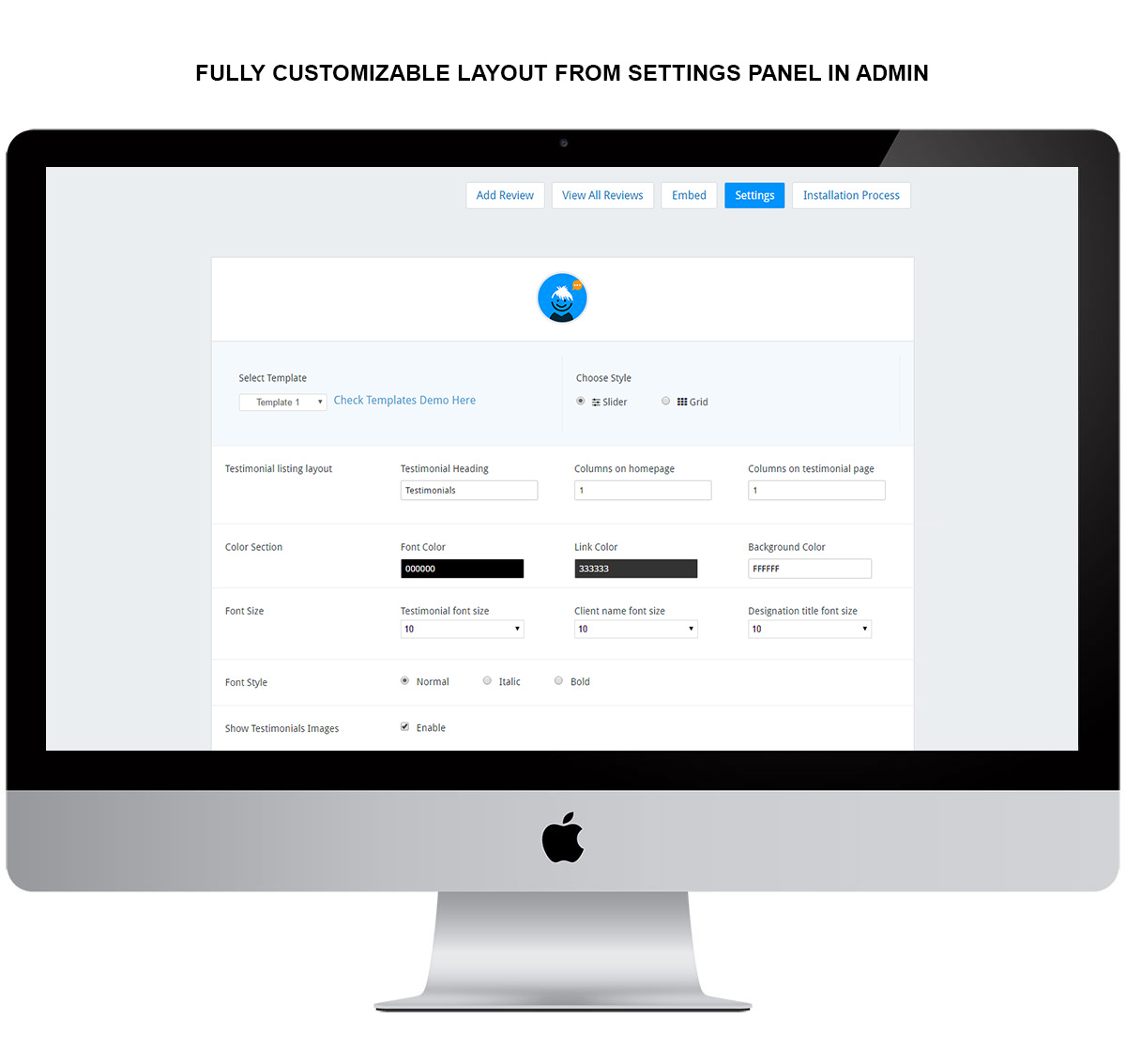 HOMEPAGE VIEW:
FULL PAGE VIEW: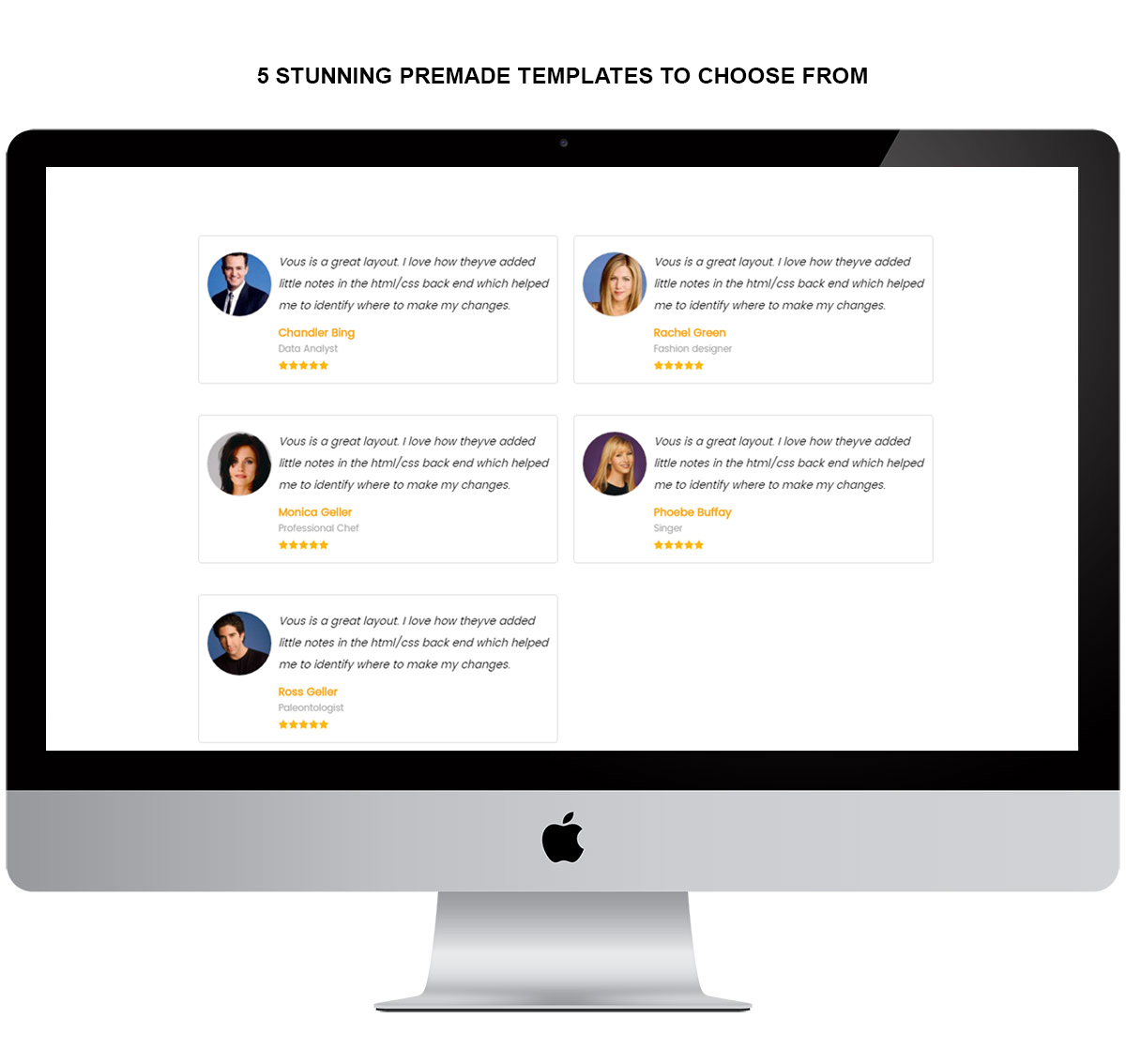 PHOTO REVIEWS FEATURE ADDED NOW - TRY it TODAY!
EVM Testimonials Showcase allows you to display customer testimonials, reviews on your store in a few clicks! We often overlook the fact that most customers like to read about experience or views of other buyers before placing the order. So its important to add a page on our store website to list all the testimonials and reviews of existing customers.
Testimonials also increase authenticity of your products and website and it helps in enhancing your site's SEO compatibility too. Search engines always prefers the reviews on your website and ranks you higher based on that.
One more benefit of adding customer testimonials is that, you get genuine user generated content which is also better for search engine ranking of your site, it gives you plenty of unique content for your site that search engines prefers. It will increase your search engine traffic automatically.
PHOTO REVIEWS
We always try to present new & value added features in our app. We have added another new feature in the testimonials app now – Photo Reviews.
By this feature, your customers can add product pictures and it will be displayed on Testimonials feed with that picture.
THE CONCEPT –
The concept and idea of Photo review is, your customers can send you the picture of product they purchased from you.
That real photograph of product will add a trust factor on reviews page that the new customers will feel that its a genuine review and they will buy the products.
We are still working on it, but its recommended that you can ask your customers to send product photos that they can take by their mobiles. 🙂
WHY YOU NEED TO SHOW CUSTOMER TESTIMONIALS
61% of customers read online reviews before making a purchase decision, and they are now essential for e-commerce sites. Here are some statistics on customer testimonials, why they are great for internet marketing, and how to use testimonials in navigation and on your homepage…
Source for above stats: https://econsultancy.com/blog/9366-ecommerce-consumer-reviews-why-you-need-them-and-how-to-use-them/
============================================
★★ RECOMMENDED SHOPIFY APPS:★★
Create amazing Lookbooks for your store to showcase your product images & link products on it so customers can easily buy from the Lookbook Gallery.
You can make your Instagram Shoppable using this app and add on your store. Let your Instagram followers purchase from your Instagram photos easily.
Tags: Instagram Shop, Instagram, Lookbook, Social Lookbook, Shoppable Lookbook, Image gallery.