How to Build a Custom Form?
Question: How to Build a Custom Form?
Solution:
Form builder gives you different varieties of forms in one application, that helps you to categorize and capture your website visitor's data very easily.
AAA Form Builder + Custom Form app charges based on multiple parameters like the number of forms you want to create on your Store, the number of submissions per month you have in the store, file upload limit, and Storage space. When the limit is reached you need to upgrade the plan, our app automatically prompts for a plan upgrade.
Step 1. Log in to the Shopify store and go to Apps > AAA Form Builder.
Step 2. Click on Add New Form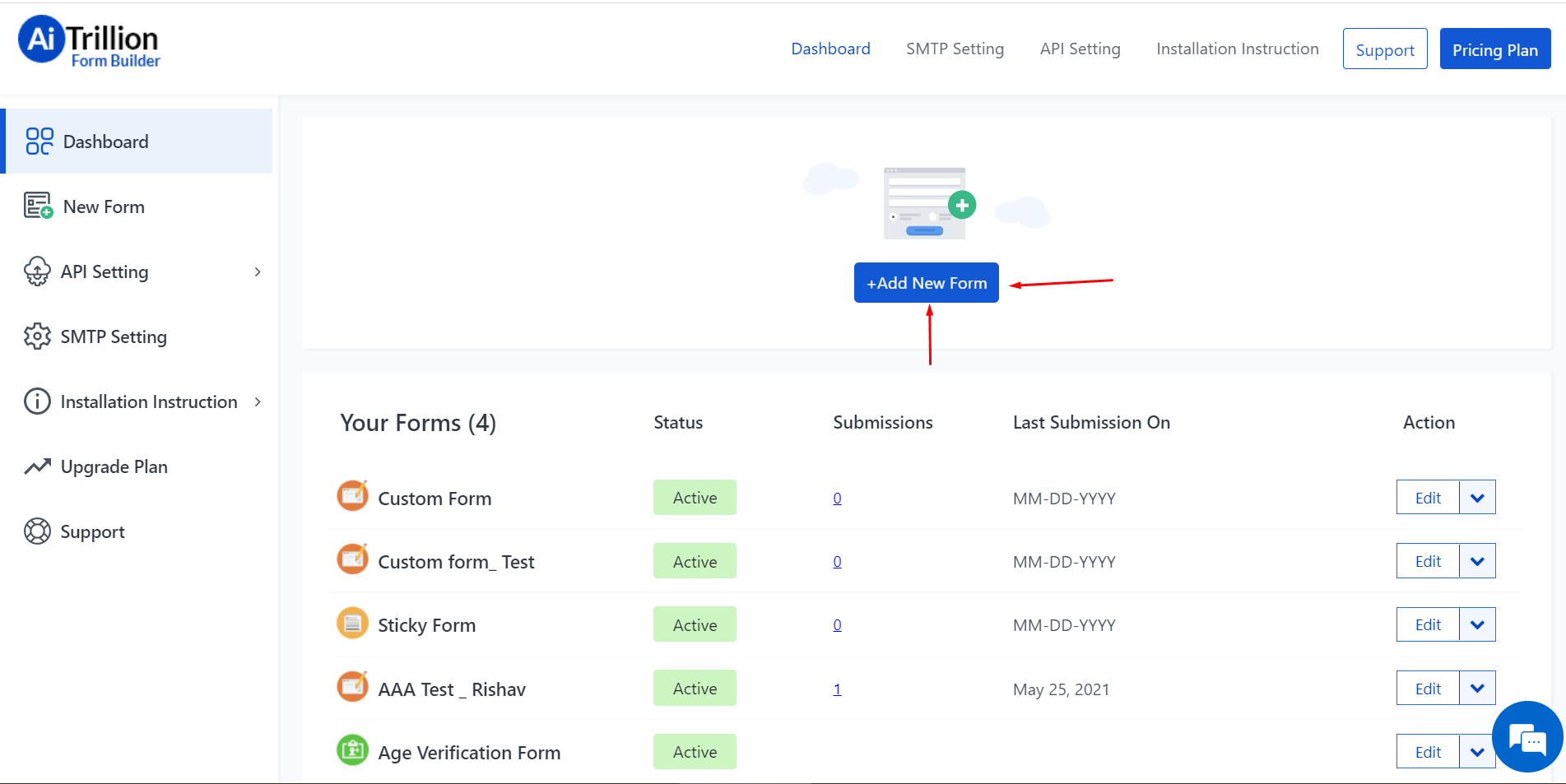 Step 3. Select Custom Form
Step 4. Rename your Form Name and Click on Next
Step 5. Set up your form according to your requirement with Drag & Drop option under Form Element
Step 6. Click on Save
Step 7. You can change your form Settings by clicking on the Setting option of the form and click on Save
Step 8. Click on Publish and under Publish you will get several options to publish your form.
Step 9. Copy the Embed code and Click on Save.
Step 10. Go to your Shopify Store and click on Pages
Step 11. Click on Add Page
Step 12. Give your Page name under Title
Step 13. Click on <> Icon and do a single to select Show HTML
Step 14. Paste your Embed Code and Click on Save
Step 15. Click on View Page to see your Custom Form