Question: Where to add Embed Code?
Solution:
Just go to the page, where you want to add an Instagram feed. Copy code and paste to wherever you want to show your feed on your website.
Follow the below direction to add Instagram feed at your store
1. Enable Instagram app from the theme settings follow the below steps to enable it:
2. Copy Embed code.
3. Click on the online store > Actions > Edit Code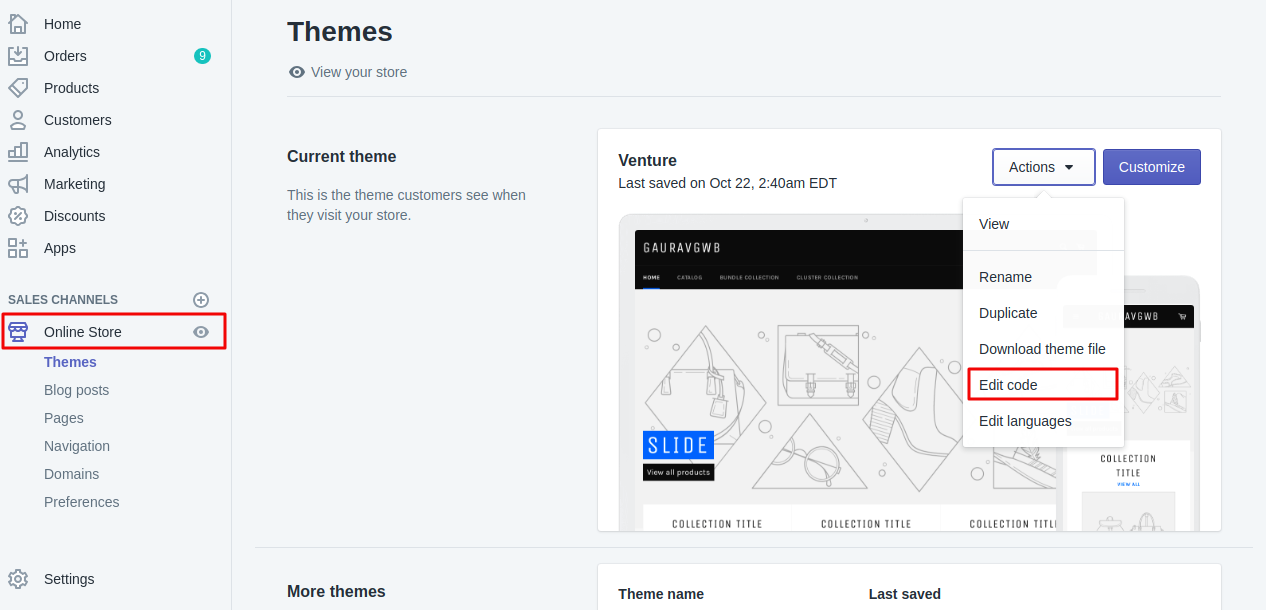 4. If your theme is 2.0 theme then on customize setting select the custom content section and paste the code onto that section and save.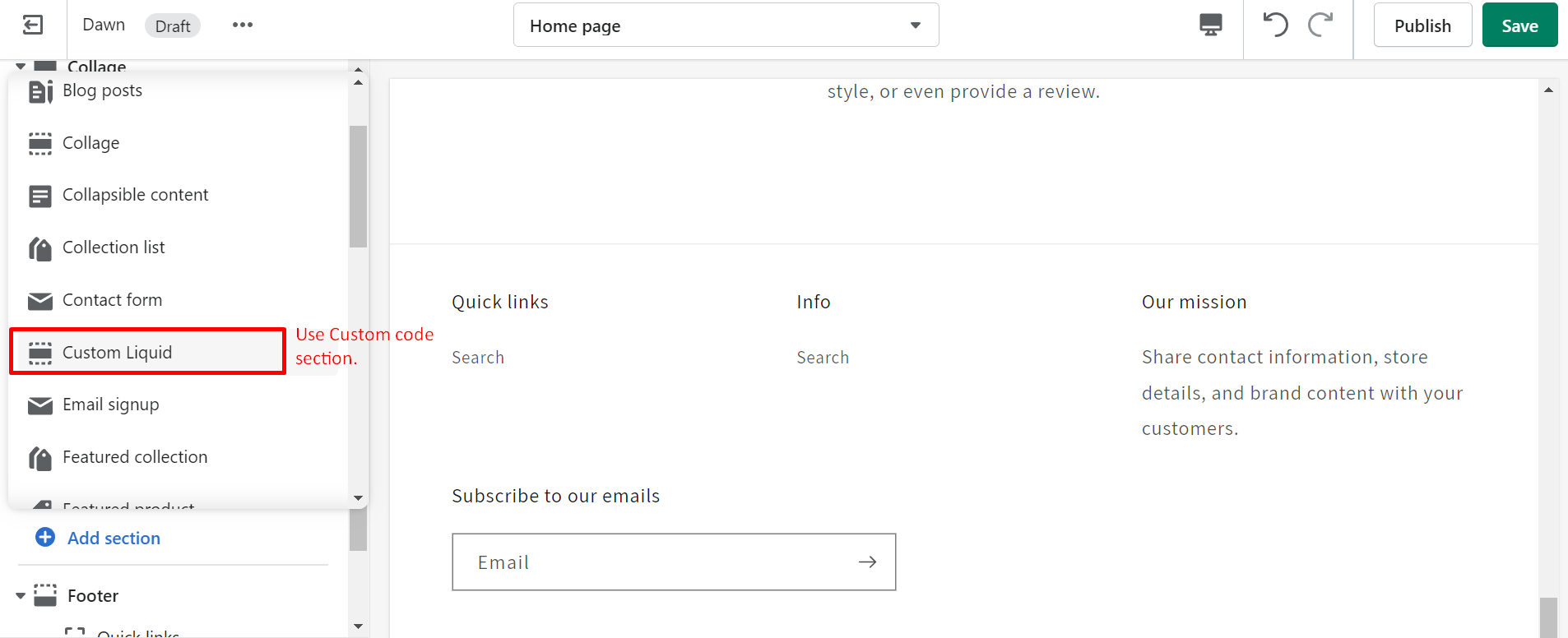 If your theme is not 2.0 theme then, when you install the app at your store then shortcode will automatically attach with the Index.liquid and the Instagram feed will show on your site.
5. If you want to have Instagram Feed at a different location you can simply copy the same code and paste in other different theme files where ever you want it to be.
Suppose: You want to show on the product page then open product.liquid and paste the Instagram embed code in this file.
6. Save changes and check Instagram feed on your store.