How to Setup Sales Motivator?
Question: How to Setup Sales Motivator?
Solution:
Using the sales motivator bar you can motivate your customers to buy more product to get avail discount or free shipping offer. Sales motivator will encourage your customer to add more products to reach a certain goal and avail your product offer.
Directions –
1. Add new announcement bar from the dashboard.
2. Add new sales motivator bar.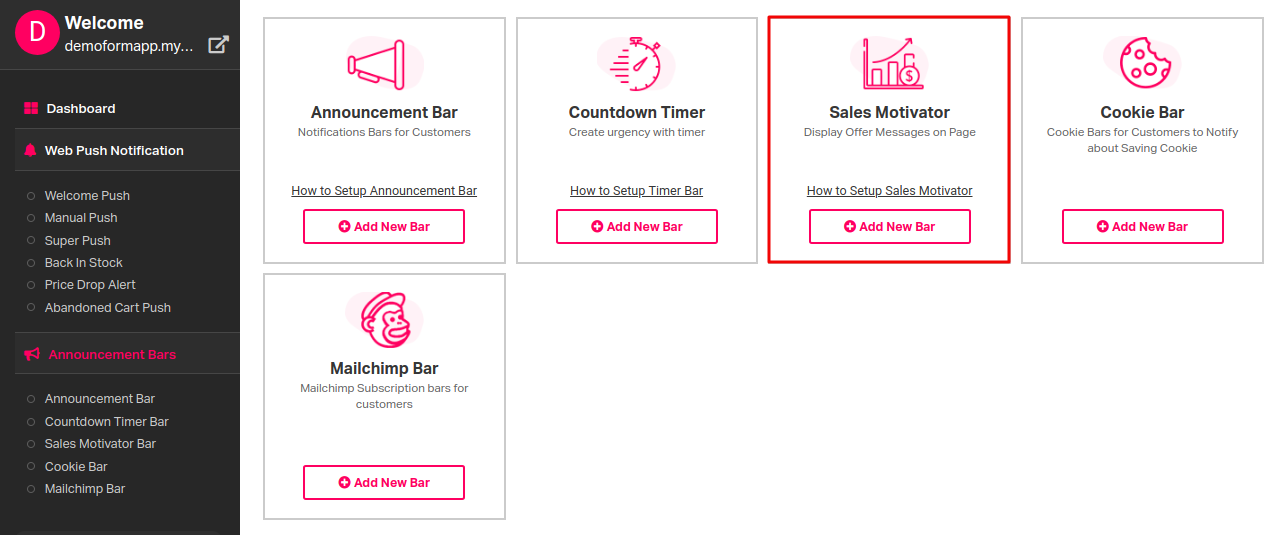 3. When you click on the add new bar button from the app dashboard, firstly you need to select the theme for your sales motivator bar.

4. Configure the following option to create a message for your customer.
Step 1. Name your bar
Step 2. Please set a minimum order value to avail your offer.
Step 3. Initial Message For Your Customers.
If you want to hide a sales motivator bar for the mobile user, please check the box "Hide on Mobile".

5. Show message to your customer, Suppose you set minimum order value $100 and your Customer order for $70, Here you can show a message to your customer for order $30 more to avail discount.

A. Create Message before the balance and after the balance.
B. Select Country Currency
C. Select the Currency Symbol
Show goal achieved message while customer order is more or equal to your goal value. You can also show a timer bar for a specific time to set start and end time in the app.
You can customize your bar using the option available in the app.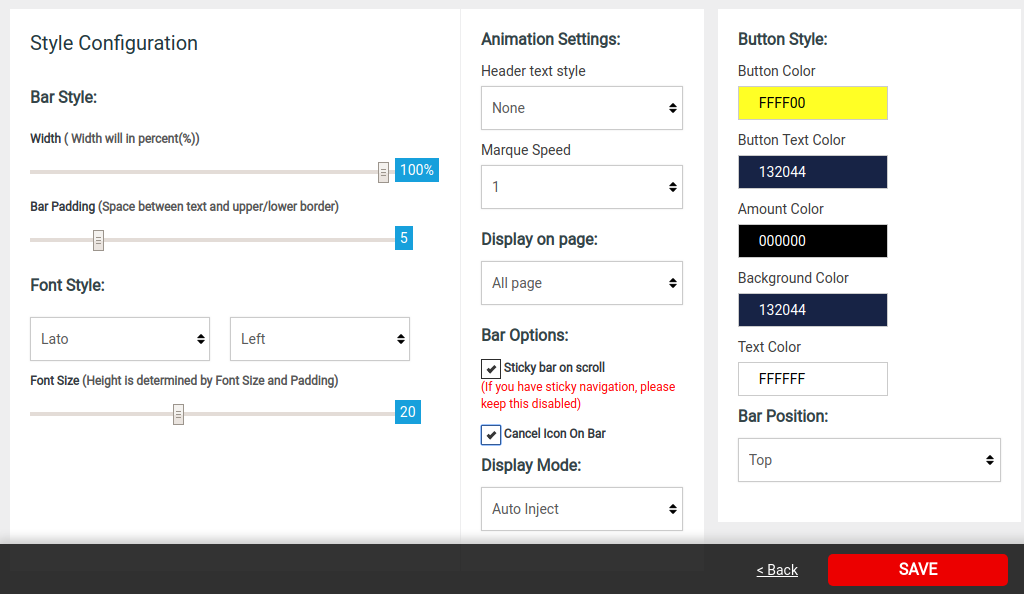 After having this changes in the application please update settings. You can check your sales motivator bar at your store. Now, whenever a customer order some amount of product then this sales motivator bar will motivate your customer to order more for avail offer from your store. Check the screenshot below for example.

If you have any question or suggestion, please don't hesitate to contact us.