How to setup sales notification?
Question: How to setup sales notification?
Solution:
Follow given below instruction to notify your users when there is a sale on your Shopify store. This notification can be seen in different corner of your screen as per the option you will select in the app.
1. Log into the app and +add new sales notification.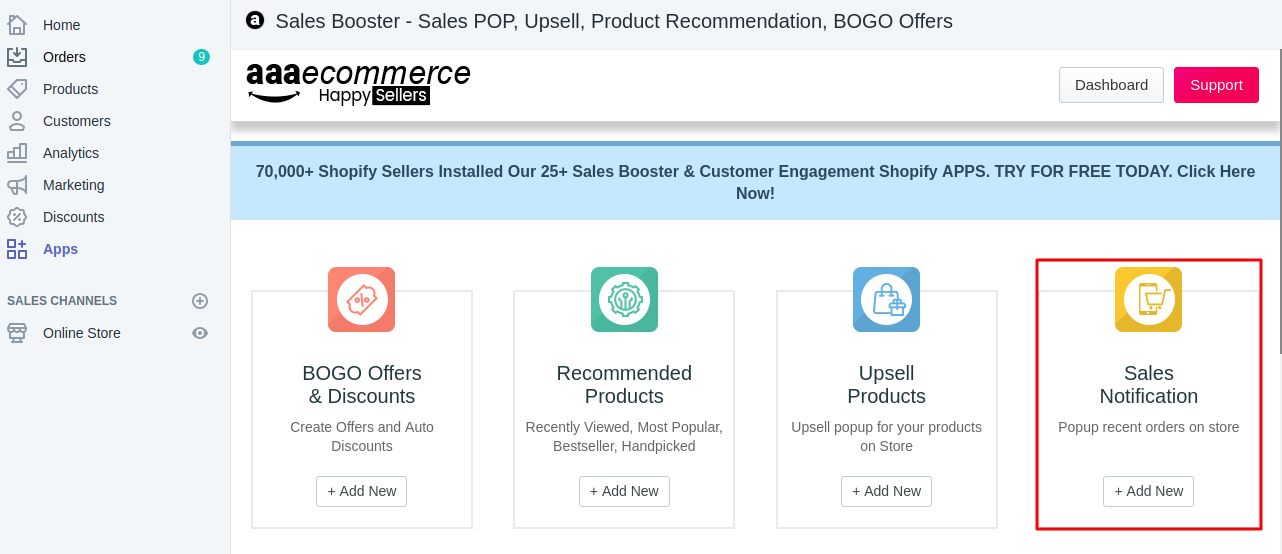 2. Customize your message with this tags.
Suppose: Tim recently purchased sharka bracelet from Alaska = [[first_name]] recently purchased [[product]] from [[state]]
3. Select product or order id option that you want to show in sales notification.
If you want to hide or show some product from sales notification, insert product in separated by comma otherwise select show all and move forward.
4. Customize notification position, style, animation and other as per your requirement.
5. Select notification time, you want to show to your customer and click update.