How to setup swatches in quick view app?
Question: How to setup swatches in quick view app?
Solution:
The Product Color Swatches App lets you create swatches for product options (colour, material, manufacture) and demonstrate the exact view of your products in a couple of clicks. Just choose required images, upload and assign them to variation in an app.
Instructions to set up swatches are –
1. Login to the Shopify store and go to Apps > Quick View App. Navigate the to Swatches from the side navigation menu available in the app.
2. All the product variants available in your Shopify products will automatically appear in the top bar.
3. You can create the color variant as you want to show in your quick view product window.
NOTE – Please insert the title name similar to the variant values i.e., if you have written green then enter green, if Green then enter Green and if entered GREEN then enter GREEN. As these values are case-sensitive.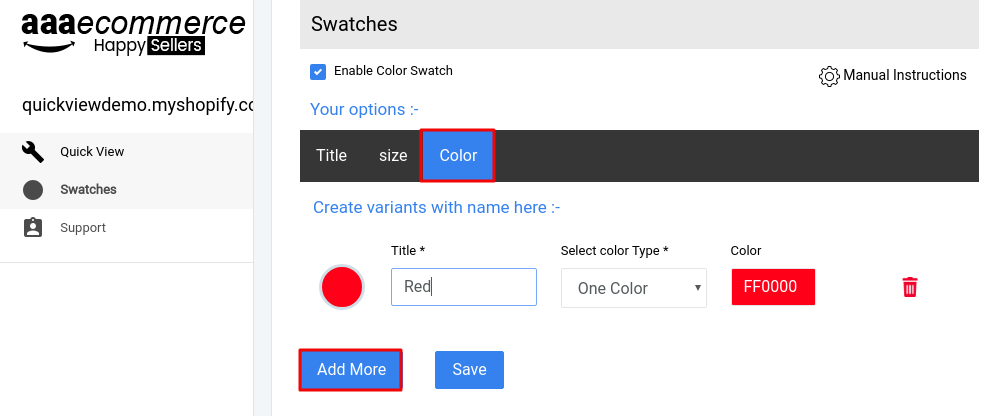 4. Select the theme and customize font settings.
5. Click Save.